Welcome to the Park Avenue Dermatology Treatment Center headed by Board Certified Dermatologist Dr. Gary Rothfeld in New York, NY the most advanced Dermatology and skin care center in New York City, Manhattan and the world. We offer the perfect blend of aesthetics and science for all your skin care needs.
Our Skin and Laser Center at Park Avenue Dermatology in Manhattan headed by Dr. Rothfeld treats a wide range of dermatologic conditions and provides state-of-the-art laser and cosmetic procedures.

And at our on-site CosMediSpa, you can pamper yourself with physician-formulated aesthetic treatments. These unique therapies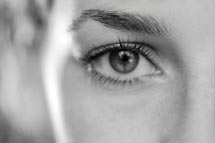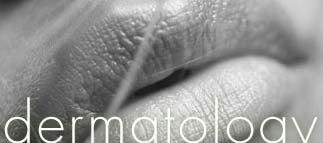 confer long-lasting aesthetic and medical benefits, and far surpass the normal aesthetic techniques.

NYC Dermatology is under the medical supervision of Dr. Gary Rothfeld, a Board Certified Dermatologist.
To enhance every aspect of your skin care, Dr. Rothfeld has personally created a superb line of cosmetic procedures..
NYC Dermatology by Board Certified Dermatologist Dr. Gary Rothfeld is a board certified NYC Dermatologist with a New York City office in Manhattan, New York providing expert skin care, dermatology, and cosmetic dermatology services.
A board certified dermatologist in NYC specializing in dermatology and dermatologic surgery including state-of-the-art cosmetic surgical procedures, Dr. Gary Rothfeld is known for his attention to body symmetry and his dedication to meeting patients' personal goals. His specialties include full body liposuction using the tumescent technique, facial fat transplantation, Botulinum injection into facial lines and laser resurfacing. NYC dermatology specializes in chemical peels, vein injections, laser, restylane, Perlane, Botox injections, JUvederm, non-surgical facelifts, collagen implantation and treatment of skin cancer.
Our state-of-the-art facility is also devoted to the diagnosis and treatment of hair loss in men and women. Hair Transplant surgery is performed using the Follicular Unit Hair Transplantation and Follicular Unit Extraction techniques. Rothfeld Hair Loss Treatment Center
is a hair loss treatment center for men and women focused and dedicated to the practice of hair transplant surgery and hair loss prevention and treatment. Rothfeld Hair Loss Treatment Center
is the private practice of Dr. Gary Rothfeld
, one of the leading hair transplant surgeons to offer natural and dense results using innovative techniques in hair restoration surgery.
Our skin loses its structural support as we age. This leads to thinning, wrinkles, and a loss of shape. Sun exposure and smoking speed up the process. The lips, chin, cheeks, eyes, and corners of the mouth are the places where aging can be most easily seen.
Soft tissue augmentation treats aging skin. It improves the skin's appearance by "plumping" up the tissue with dermal fillers. The dermal fillers replace subcutaneous fat and other tissues that are lost with age.
For example, a dermal filler can be used to fill out sunken cheeks or to add fullness to lips.
Commonly used dermal fillers include collagen, self-donated body fat (microlipoinjection), and brand names, such as Restylane, Perlane, Juvederm, Hylaform, Sculptra, and Radiesse.
The dermal fillers used in soft tissue augmentation are delivered as a series of injections under the skin, often with a local anesthetic to minimize discomfort (especially around sensitive areas like the lips). Each treatment lasts 20–30 minutes, with careful attention to provide smooth, even insertion of the filler.
The number of treatments will depend on how your skin responds. The results last about 3 to 12 months, depending on the dermal filler used.
Recovery from soft-tissue augmentation is usually quick and uncomplicated because there are no incisions or sutures. Side effects are minimal but may include minor bruising and swelling, which resolve within a couple days.
As an expert in the field of dermatology and cosmetic dermatologic surgery and dermatl fillers, Dr. Rothfeld is has appeared on national television shows. Dr. Rothfeld has also been quoted in many high profile national magazines.
Our goal at the manhattan office of Board Certified Derrmatologist , Dr. Gary Rothfeld is to create an atmosphere of professionalism, trust and complete patient satisfaction at the NYC Dermatology and Cosmetic Surgery Center in Manhattan, New York. Dr. Rothfeld, Dermatology Director of NYC Dermatolgy is a Board Certified Dermatologist at NYC Dermatology who has treated many patients in the entertainment industry.
Schedule an appointment at our office which provides top of the line expert skin care, dermatology, cosmetic dermatology services, and advanced dermatology laser treatments for cosmetic needs and medical skin conditions. We offer a full range of services including surgery for skin cancer, laser hair removal, Botox®, the Fractionated Resurfacing laser,
SmartLipo MPX & VASER Liposelection: Fat Removal ,
Laser Treatments for Acne,
Thermage NXT/CPT - Skin Tightening,
Filler Facelift/ Non-Surgical Facelift,
Fraxel Thulium for Dark Spots,Sun Damage Skin,
Melasma, Hyperpigmentation and Discoloration of the Face,
VASER for Excessive Sweating,
BOTOX® for Wrinkles and Sweating,
Laser Removal of Age Spots,
General and Surgical Dermatology

, Titan laser, and acne photodynamic treatments. Our main goal is to provide you with the most effective and advanced treatment. Join the NYC Laser Center NYC Dermatology Mailing List Our periodic newsletters include exclusive offers, educational articles. Email: nycdermatologist@aol.com in our Media office. We offer a variety of services from Botox® to Liposuction . Please contact us with any questions you may have or schedule an appointment online or by phone for a consultation.

Beauty Is Forever! and Dr. Rothfeld at NYC Dermatologist has over 20 years of experience with his beauty tips at http://www.dermatologynyc.org.
We cannot stop the aging of skin, but there are ways of retarding the process. There are a host of skin care products marketed in various ways as preventive as well as curative measures to arrest various skin conditions and also enhance its tone and suppleness. There is a confusing array of external cleansing, nourishing, moisturizing and protecting agents available off the shelves.
Famous celebrities give the utmost importance to Skin Care and Dermatology. Celebrity faces make the cover and front pages of the world's best glossies, print, magazine, and television such as NewYork Magazine,GQ, Newsweek, Elle, Vogue, Allure, InStyle, W, Harpers Bazaar, Glamour, Self, Lucky, Shape,the Los Angeles Times,Town & Country, C Magazine, More Magazine, The New York Times,L.A. Confidential, Harper's Bazaar, Elle, Essence, Ebony, InStyle, O Magazine, Cosmopolitan, Mademoiselle, Lucky, Redbook, Shape, Seventeen, YM, Health, Parents, McCall's, Women's Day, More Magazine, Cosmo Girl, Fitness, Ladies Home Journal, Prevention, The New York Times Magazine, The New York Post, Oprah, InStyle, Family Circle,Latina,Shape The New York Daily News, Newsday, CNN, The Oprah Winfrey Show, Good Morning America, The Today Show, The View, MSNBC, CNBC, Fox News, KTLA Live, ExtraPrimetime Live, 20/20, Dateline NBC, CBS News, News 4 New York, NBC "Weekend Today in New York," Fox News, Eyewitness, Lifetime, Oxygen, The Discovery Channel, and BBC. Their bodies grace the hotspots in print publishing across the world. Their lives occupy most of the pages in any popular magazine. These magazines provide consumers expert information and a board certified dermatologist point of view on cosmetic procedures, skin care,dermatology and sun protection.
.